SIMZ Werkz: The eStore to SIMPLIFY YOUR EVERYDAY WORKS with innovative solutions, motorcycle tools, garage equipment & furniture, accessories and more.
Priding ourselves in going the extra miles and making your shopping experience a fuss-free one, our core values are simple:
To sell at the best possible price
To sell quality products that we believe in
To always be there when our customers needs us
To dispatch goods as soon as they are ordered
Our team consists of in-house specialists with decades of hands-on experience and knowledge in the hardware tools industry, and a network of like-minded friends with a passion for their ride. With a support network as such, SIMZ Werkz continues to grow at a rapid speed - sourcing and developing new products that are problem solvers for our customers.

Celebrating our parent company's 30 years in Singapore & Asia Pacific, we are proud of the successes we have achieved and the relationship we have built over the years. We look forward to continuing to provide our customers with the best possible service and innovative solutions for many years to come.

Previously known as Shop4Tools (established in 2014), this is an initiative by WIDOS Technology (Asia Pacific) Pte Ltd.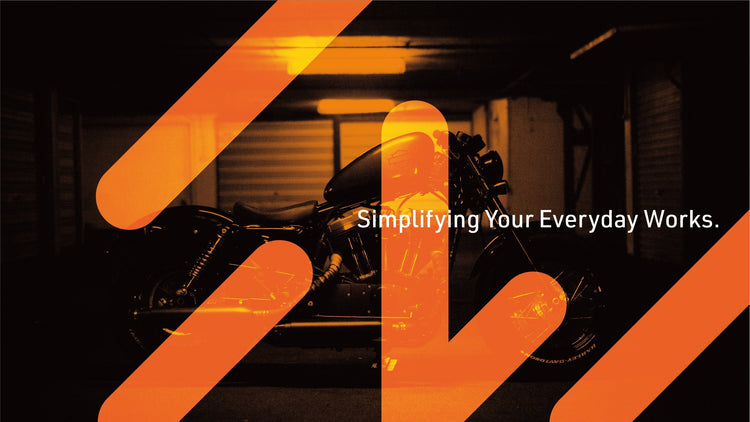 The Arrival of Shop4Tools
Shop4Tools was first established with hand tools and plastic welding fittings as main product line.
Rebranded... SIMZWerkz
We broke into the motorcycle scene and we've never looked back since. Starting off with our partnership with then-budding motorcycle tools brand, SBV Tools, our range of products is constantly growing and includes garage and storage solutions from BOXO Tools, and more.

We also ventured into medical furniture, introducing Taiwan brand - BAILIDA - into the local scene. The brand was well received, and is used in several private practices and government hospitals today
Our Own Line of Products
We released a series of products under our own brand - SIMZ Werkz. These products are developed together in collaboration with industry veterans and made with their requirement and workflow in mind. Our range of products have also extended to lifestyle accessories from FOBO and HUCK.
Changing Customer Profiles
As our customer's profile changes, we expanded our tools range to include pneumatic & power tools, and for our Motorbike services customers- Motolift bike lift equipment and motorcycle special tools by BikeService.
Celebrating Growth & Development
We've grown from strength to strength, and with our network & understanding of the demands and needs in the automotive and motorcycle industry, we've expanded our range to include bike specific tools, and equipment for garage and off-road adventures. Some of our newest brands includes Risk Racing, Rabaconda, and TANKO.